Moving out of state is a thrilling yet exhausting experience. You may have just landed the ideal career, or you may need more time with family. Whatever the reason for your Interstate Movers Texas, you most likely have a lot going on in your life at the same time.
This interstate moving guide explains what you need to know and assists you in making important choices as you move forward. You can discover that you need expert assistance and a few extra hands. GetmoversTX assists you in evaluating your situation and determining if hiring a licensed interstate moving service is the best choice for you.
How to Relocate Out of State
Choose a general plan for relocating your personal belongings. When relocating to another territory, the majority of people consider five key techniques.
This method may be suitable for you. Instead of packing and hauling everything, simply sell what you have and buy everything new when you arrive. This approach saves you money on transportation and storage costs because most car rental companies and interstate moving services base their prices on a combination of weight and volume. You not only save money on moving costs, but you also get to enjoy new furniture, appliances, and other amenities in your new home.
This method can seem to be extreme, but you should still downsize as much as possible before moving anyway. It costs money to haul and store unnecessary clutter. So, mentally brace yourself, and then purge your life of everything unremarkable. Extreme downsizing is ideal if you don't own anything, to begin with. For example, if you live in a small apartment or a dorm, you probably don't have any furniture or other belongings.
It does take some time to unload the entire inventory of garbage. So, start getting rid of your possessions as soon as possible to offer yourself the best chance of success. Post classified ads online, host yard sales, and donate the leftovers to charities.
The main disadvantage of this is that purchasing new items is much more expensive. Selling would not return nearly as much as you originally invested in your possessions. Certain products are prohibitively costly to replace, and you might not always be able to find exact replacements or suitable substitutes.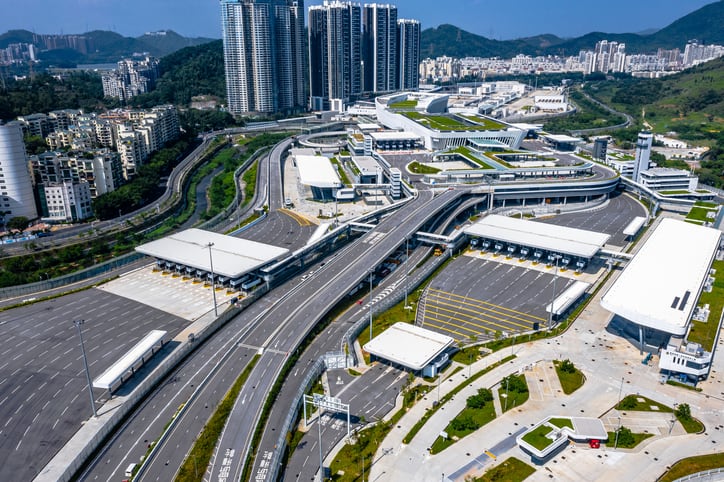 Getting a Moving Truck Rental
The majority of people do not own vehicles big enough to transport all of their belongings in a single journey. Some moving companies have trucks with enough storage space to transport anything you own. These ideas are appealing to do-it-yourselfers who enjoy lifting, carrying, and driving on their own terms.
Interstate moving companies such as U-Haul and Penske offer vehicles ranging in size from a minivan to a full-sized commercial box truck. The best choice for your move is determined by a combination of factors such as space requirements, travel distance, and availability.
Keep in mind clearly that you must load the rental vehicle yourself and secure the cargo for the journey. You can also recruit hourly interstate movers texas in your origin and destination cities to do the loading and unloading for you. You drive the truck to your destination to transport anything. One-way trips are almost always available from truck rental companies, although there could be extra fees.
Keep in mind clearly that the moving truck is an additional vehicle with running costs. If you already have a passenger vehicle, you would need an extra driver or a completely different car shipping solution.
Rental trucks are much bigger than most people are used to driving, so you must be mindful of balancing the load while packing your belongings.
You are responsible for the truck when it is in your hands, and mechanical breakdowns can throw your plans off track.
Renting a Towable Cargo Vehicle Towable freight trailers are also available from trailer equipment rental companies. Attach one of these rolling boxes to your vehicle's rear hitch to temporarily increase your cargo space. Trailers can hold small furniture as well as many boxes of your belongings. Trailers also save you the trouble of transporting your vehicle separately.
The size and weight limitations on trailers limit how much you can carry. You may be able to fit a single bedroom or a small apartment within. Before deciding on this design, measure your larger furniture and compare the measurements to the trailer requirements.
You must also have a vehicle that can tow safely. Most passenger vehicles have a tow rating, but not all of them have the physical equipment to pull a trailer. Adding or updating a hitch and tow kit increases the moving costs. Trailer brake and warning lights must be operational, and tire pressures and load balance must be set for safe operation. Consider alternatives if you are not comfortable pulling or maneuvering a trailer.
Making Use of a Moving Container
You lock the container with a padlock and do the physical labor of filling it with your furniture, appliances, and other belongings. You can contact a nearby moving company to help with the loading and unloading of your cube, just as you would with a rental truck. When you are done, the portable storage company will come and pick up the whole container for you.
Containers eliminate the hassle of managing your belongings while traveling, and the modular nature provides more price and long-term storage choices.
You must give up some power when renting a storage container. It can be difficult to gain access to your container if you unexpectedly realize you need something. Moving containers are normally transported alongside other freight on commercial line hauls. This strategy can save you money by dividing freight costs, but it makes it difficult to locate in an emergency.
You'll also need enough room to fit the container during the packing and unpacking process. A container can fit in your driveway, but it may have to stay on the street.
Skilled out-of-state or interstate movers texas arrive at your home with everything you need to travel from state to state quickly and easily. They carry moving materials like crates, foam, and tape, as well as lifting equipment, moving vehicles, and enough helpers to complete the job.
interstate movers texas can also assist you in packing if you have chosen that level of service, but they usually load your belongings for you at the very least. These practitioners also have additional expertise and resources to detach appliances, electronics, and fixtures.
The biggest disadvantage of hiring a moving service is the higher initial expense. Although it is true that you must pay extra labor costs, you can also save money by only purchasing what you need. Pack the first time correctly with the right materials, and use the best tools for the job.
Movers also give you productive time, allowing you to concentrate on your job and other important tasks during the process. Make the most of your paid holiday time by doing something fun.